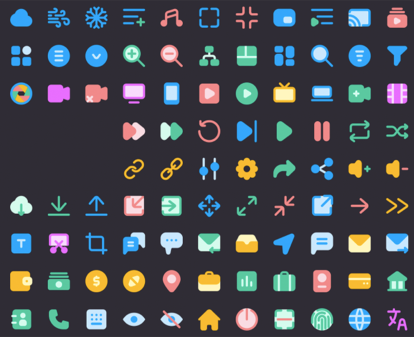 Last week, our brilliant London director, Cato Hunt, represented us at the Marketing Research Society's conference for Semiotics and Cultural Insight. The virtual event brought analysts and creatives from various global organisations together for a cultural deep dive into the uses of semiotics for influencing behaviour and improving brand activation – our absolute bread and butter.
Cato led two discussions during the day. She first appeared alongside Adam Dent, Global Creative Design Lead at Costa Coffee, to tell the story of our partnership that developed the future of Costa's store experience. She also led a panel of three more of our industry peers through a dialogue surrounding breakthrough applications of semiotics and cultural understanding.
Each discourse unpacked inspiring practical examples of semiotic research in action. But one of the most exciting takeaways from Cato's talks, and the one we want to reflect on further, is the place for semiotic thinking as an internal organisational strategy – not just as a method for gathering and responding to consumer insight.
In a digital landscape where consumers of all demographics are quickly becoming brand experts, it's essential to connect with them on a memorably emotional level as well as a transactional one. To arrive here, we need to start valuing softer metrics at scale and find ways to communicate and activate them across organisational functions. And, as Cato's talks gradually revealed, semiotic thinking is the ideal site for that.
As Adam and Cato reflected, our work with Costa began in 2019 and required a massive creative overhaul. In six months, we developed, scaled and began to roll out a new concept with a goal to inject pace, flow and functionality into the Costa customer experience, all while preserving the legacy environment of warmth and relaxation so valued by its core users.
To align all available expertise around the creative goal, we brought together a hybrid, multidisciplinary team of reps from across the Costa experience around a space of experimental play for delivering real time results. Adam noted that working in silos doesn't create a holistic story or culture – not for organisational strategy or for the end consumer. This reflection on our success with Costa demonstrated to MRS audiences how semiotics can support a strong cultural methodology to shift mindsets towards agile creative work.
Our next panel featured three more experts, including Mariline Alsuar-Dean, Sexual Wellbeing Global Consmer Insights Lead at Reckitt. While considering the role of sensory semiotics in the design of differentiated experiences, Mariline put forward the idea that semiotics should be used to have better conversations with R&D departments. She suggested that giving R&D teams the semiotic vocabulary to transcend a feature-centric product design mindset and start creating towards the experiences they're trying to deliver connects them more powerfully to both the consumer and the brand vision.
Service and Speculative Designer, J Paul Neely, also had a lot to contribute around organisational applications of semiotics in tech futures. He argued that, while R&D will always be limited by technological barriers, there's nothing that can't be shifted immediately by behavioural research and understanding. So, conversations about new tech propositions will always have more exciting momentum if we can include semiotic thinking and use it to collaborate on a cross-functional level.
Colin Mair reflected on his former work as Head of Innovation, Insight and Technology at Heathrow, and how semiotic methodology played a key role in managing organisational change; making tangible widespread cultures of innovation for teams to align around. Looking to the future, he identified the opportunity to further open up semiotic vocabulary to give energy and application to more organisational functions.
As Mariline reminded us, semiotics give us the power to stay true to brand identity while adapting the message to have meaningful conversations across different markets and cultures. Semiotics give us powerful tools for nuance and communication. But, after our inspiring day at the MRS conference, we're excited to see what futures will emerge while we apply those tools to transform cultures both inside and outside of brand organisations.
If you'd like to chat to us about how semiotics and cultural insight could help your brand, please get in touch. Or for more like this straight to your inbox, sign up to our newsletter.