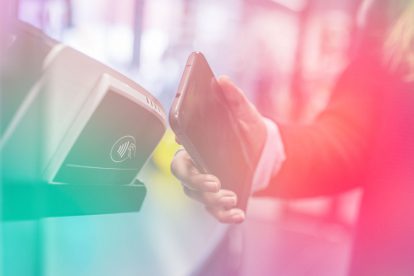 There's something about money that feels inherently complicated. So simple in its transactional nature, yet seemingly opaque—its value arbitrary and relative—we've long been told that money needs to be handled properly or our lives risk falling into disarray. The contemporary finance industry, with its never-ending stream of increasingly complex financial products and dramatic crises, has only contributed to this perception. For many, financial literacy can seem almost impossible to learn.
No wonder then that managing one's personal finances is so often portrayed in popular culture as a daunting endeavour. Just watching Wealthsimple's 2017 Super Bowl ad "Mad World" is enough to induce minor stress. Lately however, this is starting to change. Driven by rising mobility and access to information, there has been a growing consumer call for transparency, clarity and flexibility in banking and personal finance. New financial brands and products have emerged, disrupting traditional ways consumers interact with their finances. Here, we look at 5 such emergent examples, and explore the new language of financial literacy they're championing.
Monese 
The UK's first 100% mobile bank account, Monese allows consumers all over Europe to open a UK current account in minutes, enabling consumers to live, work, and travel within the UK almost instantly and effortlessly. Amidst the fraught Brexit negotiations taking place now, Monese's undisguised support for freedom of movement ("Nomads, Expats & Migrants welcome" is one pronounced slogan) is particularly significant. The ease, fluidity and mobility Monese offers is echoed in its very name, the open-ended swirls on its card, and its reassuring palette of cool blues, greens and whites. In an age where money has been negatively politicized as the driving wedge of global inequality and injustice, Monese's inclusivity and clarity subverts this, reclaiming money as the empowering, equalizing medium it can be.
Emma 
Emma is a free banking app that aggregates user's bank accounts and credit cards into one consolidated financial health summary. Its aim, to simplify and democratize financial management for everyone, is manifest in its playful, unintimidating interface. Featuring bright colour coding, gamification and emoji-like icons to help users track their spending and provide helpful advice, Emma delivers a seamless toy-like experience so reminiscent of a video game that one drawback might be how easy it is to forget it's actually real money being managed. The name, Emma (an amalgamation of the founders' initials) conveys a softness that underscores the app's guiding principle of "caring about our customer's financial well being". In other words, Emma has succeeded in making financial management not just engaging but, dare we say it, even endearing.
Revolut 
Touting itself as a digital banking alternative that opens up a "world beyond banking", Revolut is a mobile-based current account that allows consumers to save, budget, do peer-to-peer exchange, trade cryptocurrencies and transfer 25 different currencies with zero fees. For a product that seems so boundless, its deceptively simple interface is a refreshing change from the information overload typical of complex financial services. Openly calling out industry conventions as 'ridiculous' and 'litter', Revolut's brand of challenger insouciance is underscored by a dated logo that evokes the naïve optimism of Web 2.0. More precisely, it recalls Air BnB's old logo before it was canned in favour of the corporate self-respectability and legitimacy of its generic sans-serif iteration. Revolut's refusal to conform to the tech typography takeover across today's digital brands cues a new kind of financial platform that's unapologetic, candid, and even a little cheeky.
Buddy Bank 
buddybank is an iPhone-only bank from UniCredit that calls itself a conversational banking app and 24/7 personal assistant. Its mission, as stated by founder Angelo D'Alessandro, is "to undress the banks" and "transform banking into something cool". While its less than sophisticated name detracts somewhat from this aim, for the most part buddybank's stylized and colloquial tactics manage to hit the right note. Its deep indigo theme cues just the right amount of reassuring, yet nonchalant presence (nothing too eager or gratingly chirpy, as its name might suggest). With its Apple-only affiliation and integrated concierge service that asks users personal questions to get to know them—hobbies, favourite foods, dream trips and more—buddybank is the millennial lifestyle ethos embodied a financial app: all about cultivating authenticity, affirmative experience, and beautiful design.
Loot 
As a digital-only current account aimed specifically at students and millennials, Loot's focus on spending insights and real-time budgeting comes as no surprise. Its popularity, aside from its immediacy of access, stems largely from its ability to nurture a like-minded community of students and millennials, and tap into shared anxieties, aspirations and experiences of this demographic. Loot's blog, the aptly titled 'Skint', is nothing like a financial management help site. More a hipster lifestyle-cum-travel-cum-millennial musings zine, Skint cements Loot's millennial credentials by crucially demonstrating that while financial management is vital, it is but one of the many issues that need navigating around in the brave new world of young adulthood.
The above examples are but a handful of the scores of new financial brands and products promising unprecedented simplicity and clarity in crunching numbers. But more remarkably, they demonstrate empathy and invite users to actually enjoy the experience in various ways through their tone of voice, design, UX, and UI. By effecting such a gradual but positive behavioural and attitude shift towards the normally painful task of financial management, the potential to truly transform one's fortunes is unleashed.
[su_divider top="no" divider_color="#f2f2f2″ size="2″ margin="40″]
To find out more about Space Doctors and our offers, get in touch: contact@35.178.244.76