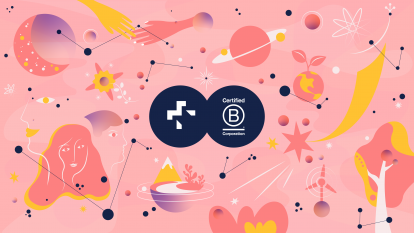 We're excited and proud to announce that Space Doctors is now officially a B Corporation!
We have long held sustainability, diversity, inclusion, and fairness as core values of our business. Our B Corp certification strengthens that commitment and legally ensures that we place impact on people and planet alongside profit in all our decision-making.
This means we will promote higher degrees of equality and inclusivity and we'll play our part in addressing biases within our marketing services industry. And we will ensure our work and our recommendations to our clients are socially and environmentally progressive. We believe this is quickly becoming an imperative to business longevity.
Leadership in the emerging economy is purpose driven, with business aspiring to do no harm and to benefit all. Today, as a new B Corp, and working with our purpose of Creating Meaningful Futures, we will commit to bringing these values to each and every project we undertake with you.
You can find out more about our social and environmental commitments in our mission statements and our Declaration of Interdependence.
Let's talk about how we can help you promote sustainability and inclusivity through any of your new initiatives.
Get in touch at contact@localhost