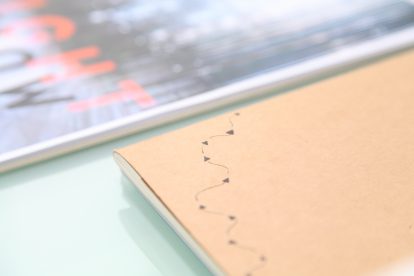 We are looking to hire a Culturally-Smart Project Director
June 2021
Based : London or Brighton
Space Doctors is hiring! We are a global cultural and creative consultancy and B Corp. We are known for shaping brands and organisations such as Microsoft, P&G, Danone, J&J, by helping them connect and respond to cultural change. Alongside our core capabilities of semiotics, cultural insight and ethnography/human insight we have recently launched our Collaborative Intelligence offer, which uses an AI ecosystem to produce unparalleled cultural understanding and tracking at scale. And we're looking for a new Project Director to join our global team, to support us to deliver extraordinary insights and consultancy for brands and organisations whilst helping clients make more environmentally and socially positive decisions.
Elements of the role:
As part of our cultural and semiotic insight team, you'll plan and conduct research that addresses our clients' challenges
You'll be able to research and identify the insights that the clients will find valuable and inspirational
You're excited by cross disciplinary working across multiple platforms (which would include our Collaborative Intelligence tools) to develop recommendations for our clients
You'll be skilled at creating the project structure, managing the project through to delivery, and interfacing with our analyst network.
You can be lead contact for your clients and will enjoy growing on-going partnerships with them
You'll contribute to building Space Doctors external profile – through events, marketing, new business, conferencing and be able to talk about what we do and the difference we want to make
Your understanding of cultural narratives and semiotics means you naturally can tell compelling stories
Are you…:
passionate about understanding culture to inform imaginative and progressive new ways forward?
intellectually curious, open and aware of culture and communications, and able to read culture and come up with an interesting point of view?
able to frame and reframe your thinking?
a skilled communicator; engaging, clear and entertaining?
proactive, with clarity of purpose?
an agile thinker and problem solver, able to improvise?
Skills:
You will have 5-7 years of experience; preferably in a research insights environment.
Some experience with client management is important, as is a proven ability to work across multiple teams and projects
You get a kick from collaboration with an integrated team
Advantages
Experience of using data analytics platforms for research would be an advantage
An interest in sensory insight approaches, ethnographic methods or speculative insights
Space Doctors pays competitive salaries and provide an excellent benefits package to our team.
If this sounds like you, please contact apply@localhost enclosing your CV by 30th June 2021.
No agencies please