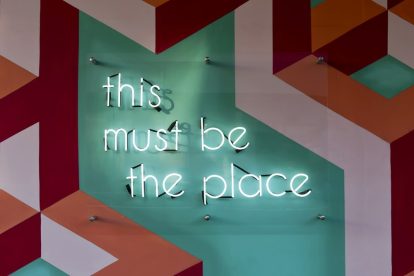 Based: United States / Remote
Space Doctors is a B Corp certified, global cultural and creative consultancy. We shape brands and organizational futures by making them connect and respond to meaningful cultural change.
We are looking to hire a Strategy Director in the North American market team who is passionate about  applying cultural insights to strategic business transformation. You are experienced at understanding how to leverage a wide range of data sets (semiotic codes, category, brand decodes, design decodes, ethnographic data, big data) to impact on business futures, creative, experiential or design strategy.
As an experienced industry professional, you will have built strong relationships with clients based on your excellence and leadership in strategic brand development. And this will be an asset to our consultative, collaborative style of business development, which is based on valuable relationship building.
Further details on Job Scope: 
Strategic application of Cultural Insights: 
Identifying client growth opportunities: As a strategy leader, your role is to partner with clients to identify, scope and design the best approach to resolving client challenges
Team leader: Working with our insights and creative expression team, you help answer briefs in an inspiring and transformative way.
Offer development: developing new kinds of outputs which deliver our insights and stories in the most compelling and extraordinary ways for our clients
An advocate of Space Doctors– by attending and presenting at events and conferences. This includes supporting and collaborating with wider SD team on initiatives such as pitches and conferences.
Experience and Culture: 
At least 8-10 years of experience in North American market, understand and respect the challenges and opportunities market across sectors relative to our business and our B-Corp mission objectives.
Experience of working with clients at a very senior level, and demonstrated ability for generating client relevant strategy backed with cultural evidence and insights
You will work with the small and agile team who are passionately working towards driving further meaningful, sustainable growth in the industry. You will be involved and contributing to the growth of the team in North America
Our team is not solely limited to work in the region. We collaborate and contribute to the global team's thinking, projects and overall culture.
Advantages
Experience in both consulting and client side, proven ability to develop a team.
Competitive salary and benefits
How to Apply
Get in touch with our US based SVP Michael Thomas directly at m.thomas@space-doctors.com