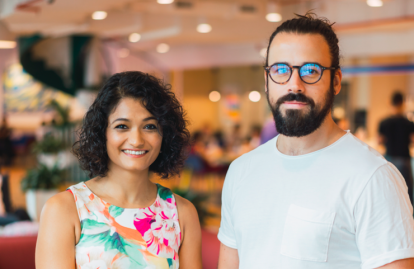 Space Doctors are excited to have Gareth Lewis back to a new global role in the UK after a fantastic 3 years establishing our regional office in Singapore.
Our Asia business is thriving with some super-exciting and pioneering projects in Semiotic, Cultural & Human insight and consultancy thanks to Gareth and the growing team.
We're also thrilled to announce that Maya Madhusoodan, who has worked alongside Gareth for two years, will take on the role of Managing Director of our Singapore office. Maya has played a huge role in building our business in Asia and bringing her extensive regional expertise and phenomenal talent to bear.
Big congratulations from all of us to Gareth and Maya for their incredible hard work and success!