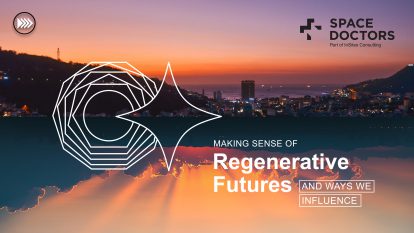 📅 Thursday, 1 December
⏰ 6pm - 8pm SGT
📍 WeWorks, 18th Floor, 21 Collyer Quay,Singapore, 049320
We are all stakeholders of the planet and influential in the transformation needed in the coming years. On the one hand, sustainable pledges and strategies by blue chip companies have been about minimizing the negative impact of businesses on our planet. On the other hand, we know people are tired of greenwashing, and younger generations demand authentic, responsible brands without a premium price tag. We know that minimizing impact is no longer enough, and we need to start thinking in 'circular design' or 'regenerative' ways. These can only be addressed in consortium.
How can we, in our various roles understand people's needs of tomorrow, address the wicked problems we face today and come up with systemic solution?
Register here today and join us on for a fireside chat to discuss the role people, brands, businesses and systems design have in creating regenerative futures.
Should you have any questions in the meantime, do not hesitate to e-mail us at events@insites-consulting.com