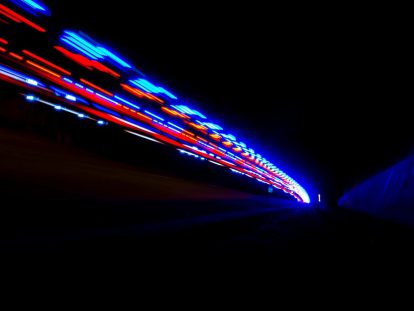 Cultural change at warp speed
We live in a world that's constantly changing, adapting and reassessing. Culture is speeding up, with complete shifts in acceptability, meaning and cultural priorities taking place regularly. The divide between generations hasn't been this wide since the '60s. And social media's democratisation of access to self-expression reveals the true multiplicity of voices, micro-cultures, sub-cultures, identity groups and specific geographies in which large brands need to resonate in order to stay abreast of cultural change.
We know that our clients are finding traditional three- or five-year brand planning nowhere near enough to cope with the context shifts and new voices that can turn an icon, product or social concept from beloved to absurd within a few months. And we're often asked to use our day-to-day sensing of culture and cultural shifts to advise on quick-turnaround, often highly reactive new communications, positionings or products.
Some assume that the depth and nuance unlocked by semiotic insight means it can't also offer speed and responsiveness. However, nothing could be further from the truth. And the usefulness of semiotic analysis to respond to change becomes even clearer when we reframe responsiveness away from individual interactions with a mobilising event or new driver, and towards a confident brand's understanding of emergent culture, and of its placement within that culture.
Lessons from Covid-19 
Last March, we all marvelled at the quick brand pivots of beer or perfume factories becoming hand sanitiser plants in the blink of an eye. But the brands that have really succeeded in leading during Covid-19 are those which quickly understood the cultural shifts which were accelerated or seeded by the pandemic.
These were able to adapt their brand activity and personalities to incorporate the changes in consumers' lifestyles, life narratives, and internal understandings of their lives – and ultimately, express themselves in resonant and exciting ways.
Nike's 'You Can't Stop Us' campaign focussed on community resilience, with a viral August 2020 spot in particular merging images of different athletes in different eras to show the importance of unity in ensuring excellence. It stood out in a sea of brands pledging dollar sums and stressing their safety procedures – and also showed Nike's characteristic uncompromising focus on quality by using artistic innovation to make up for the difficulty of shooting with actors. Perhaps most importantly, because Nike had expanded its core message, in line with changing culture, from individual effort to no-holds-barred solidarity some time ago – notably, using Colin Kaepernick despite controversy – the positioning felt real, resonant and trustworthy.
What Space Doctors does 
In this series, we want to showcase the many ways that semiotics can trigger brands to respond, pivot, and reassert themselves authentically and resonantly, without sacrificing speed.
We'll show how to achieve great results at pace by:
using culture as a 'shortcut' medium, sidestepping the time-consuming administration of traditional qualitative and quantitative research;
honing brands with enough depth and personality to make the right call intuitively;
quickly mobilising large international networks of insights specialists and subject experts to get new propositions "global-ready" at speed;
working with other data, including AI analytics and our Cymbol panel tool, to produce insights which are rapid yet deep;
And decoding emergent culture, so that our clients can accelerate and shape conversations, not chase them.
Cultural analysis can be rapid and flexible, allowing clients to zero in on specific questions and nuances. At Space Doctors we are uniquely set up to respond rapidly to change – and give our clients the confidence to do the same.
Whether your project requires the Collaborative Intelligence of our AI eco-system – which accesses unparalleled cultural understanding at speed and at scale, our team's two decades of industry leading semiotic expertise with a semiotic database of thousands of cultural and cross category codes, or super-rapid mobilisation of our expert international network.… we can get to the answers you need fast.
Read on – get ready to lead!
If you'd like to chat to us about how we can help you transform your brand or business, please get in touch. Or for more like this straight to your inbox, sign up to our newsletter.