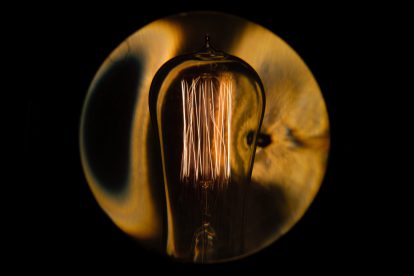 This month saw us hold our first virtual Inspiration Sprint and as we all settle into new ways of working our subject: 'The Cultural Ecosystem: An anthropological approach to organisational culture' felt particularly apt.
Guiding the way was business anthropologist and cultural analyst Dr John Curran, bringing with him over 20 years' experience of helping global brands and organisation understand how culture shapes the behaviours of their employees and consumers.
We know better than most what organisations and workplaces stand to gain by harnessing the power of culture, and in recent years we've applied our own semiotics-led approach to organisational culture decoding to the internal challenges of clients like Procter & Gamble and Heathrow Airport. So, it was great to have John help us think in some deep, new ways about the influence culture can have on the behaviour, emotional lives and productivity of individuals and teams in the workplace.
Internal culture shapes the way we see our organisations, the norms and the expected behaviours and can strongly shape or limit the impact brands and businesses can have on the wider world. Understanding this is becoming increasingly important as we draw closer attention to issues of environmental and social progress and the positive role that organisations can see themselves adopting. This needs to start with their internal sense of self, of clarity, of intent and desire to work with the prevailing external cultural change.
Thanks John for fantastic inspiration as we continue to extend our methodologies to build coherent, sympathetic and productive relationships between internal organisational culture and external cultural change.
For more like this straight to your inbox, sign up to our newsletter.