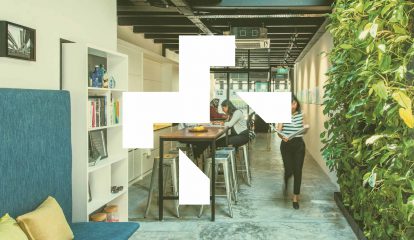 Space Doctors PTE Ltd – Director of Insight
April 2019
Singapore based
We're looking for a Director of Insight to join the Singapore office. Working alongside the Managing Director you will be a key contributor to the growth of the business in Asia Pacific.  If you:
Have passion for cultural insights and experience in solving brand and business challenges via incisive, critical thinking
Have built strong relationships with clients in the region based on your excellence and leadership in insights
And would like to be part of a small, but thriving entrepreneurial team in APAC
…then please read on and apply.
You:
Have a real passion for and expertise in cultural, human and strategic insights, evidenced by 8+ experience as a practitioner in the field including working with international clients on multinational projects, and impressive examples of how your contribution has driven brand and business performance for major clients in APAC
You will bring with you a strong network of potential client connections and a passion for how cultural insight can positively influence their business. You should also be motivated by – and take pride in – winning business from a wide spectrum of new clients.
Space Doctors is established globally for 17 years and our Singapore office is 2 years old. We're a tight, ambitious team. You'll have a 'whatever it takes' attitude and an entrepreneurial mentality. You'll lead by example, be a hands on 'do-er', and be prepared and excited about doing what's needed as the business continues to grow in APAC.
You will be expected to display strong leadership abilities alongside excellent collaborative skills. This includes the abilty to establish great working connections across our offices (in Singapore and the UK) and insight partners and analysts across the world.
Critically, you'll be excited about becoming a member of the Space Doctors team and contributing in an active way to Space Doctors company culture. This might involve visiting colleagues in the UK or welcoming UK staff to Singapore, enrolling in our communications program or throwing yourself into the innovation space and identifying new ways of applying our research techniques.
You'll need to be happy working to financial targets and KPI's.
You will also be eager to represent our company and champion our approach at public events, conferences and in front of clients and industry partners.
About Space Doctors
Space Doctors are experts in helping brands and organisations connect more deeply with culture so they become more meaningful, relevant and impactful.
We inspire and shape how brands show up in the world by using insight unearthed through semiotics, ethnography, trends, design and consumer research.
We help solve the toughest questions through thoughtful, provocative conversations that challenge standard ways of thinking, opening up possibilities and new paths forward.
We operate across 50+ markets and have offices in the UK and Singapore. Our clients include Procter & Gamble, The Coca-Cola Company, Samsung, InterContinental Hotels Group and Diageo.
Take a look around our website to find out more.
Salary and Package on application.
Please send your cv and covering letter to apply@35.178.244.76
Closing date for applications is 30th June 2019.