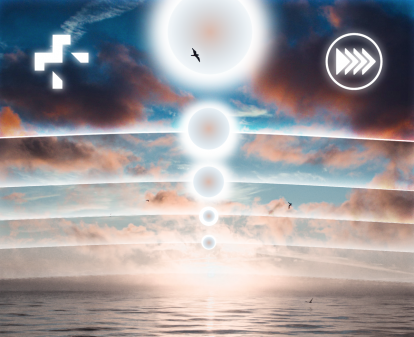 In much of the northern hemisphere, December 21st brings the winter solstice – the shortest day of the year, traditionally marked by a celebration of the 'sun's rebirth'. It's a time centred on growth, renewal, and transformation. And as the days start to get longer, it's also a symbolic reminder that brighter days are up ahead – an important global message as we reach the end of a challenging year.
But this year's solstice brings an especially significant new beginning for Space Doctors. After 20 years as an independent organisation, pioneering and professionalising the cultural and semiotic insight sector, we're delighted to announce that we'll be joining forces with InSites Consulting to create a new global strategic Brand Transformation Consultancy.
We're excited to bring our unique blend of expertise in cultural and semiotic insight, brand consultancy, and creative strategy to the InSites Consulting client teams and the 18 office global infrastructure. We will join forces with the existing InSites Culture + Trends team, with their Human Behavioural modelling and Illume network of leading edge consumers and the broader industry-leading capability in on-line consumer communities. And we'll continue to place social and environmental responsibility at the heart of our work together.
For our clients and associates, this will mean more scope, more impact and more opportunities. For us, it will mean more of what we love – delivering deep, strategic cultural & semiotic understanding that transforms brands and businesses, all while making a positive impact on the wider world we share.
If 2021 – a year of relentless uncertainty – has taught us anything, it's that embracing change while leaning into collaboration and community only builds resilience, transforming challenges into opportunities. So we're extremely grateful to be sharing this news with you as we usher in a new year of possibility.
We're wishing you health, rest, and reward over the holiday season as we look ahead to many new collaborations in 2022.
With warmest wishes from the Space Doctors team, now part of InSites Consulting.