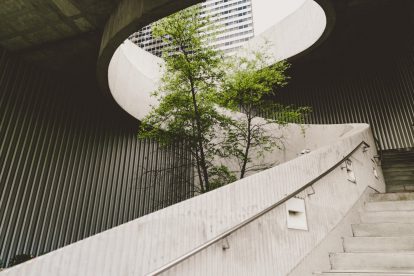 Sustainability and mitigation of the climate crisis present a challenge to brands. In practical terms, there's a huge encyclopaedia of solutions to minimising impact on the earth. Many categories are adapting these on a massive level: from the Kering-created Fashion Pact global coalition of fashion and textile businesses committed to sustainability, to the rising number of brands (including Patagonia, Danone and Warby Parker) becoming B Corps with a legal responsibility to minimise their environmental impact.
At the same time many brands struggle to identify sustainable initiatives and communicate their ambitions in this space in a way that stands out from the crowd, connects to where sustainability culture is going, and – perhaps most importantly – is consistent with what the brand at its core is all about. Not only do the brands discussed below address the issue of sustainability head-on, but they make a bigger impact than most by aligning their sustainability strategy and execution with what is unique about the brand itself. Put another way, they do a good job of aligning emerging sustainable values with core brand values.
Harvey Nichols' The Restory service is a good example of adapting a brand's cultural identity to support a new sustainability offer. Known for high-value exclusivity, the personal touch, and enabling fantasy, Harvey Nichols would lose cultural relevance by introducing sustainability 'hard truths,' or pivoting to more sustainable but less fashionable offerings.
Instead, The Restory after-care service offers to repair, restore and even 'reimagine' luxury purchases. This service adds an ethical as well as an exclusivity-focussed opposition to disposable 'fast fashion.' It helps consumers to live more sustainable lives with very little effort. And the name 'Restory' cleverly connects sustainable consumption with imagination and fantasy, offering a new 'story' for clothes rather than relentless reminders of reality.
Similarly, Chinese brands are moving to make new recycling requirements easier for consumers. E-commerce behemoth JD.com has created a solution to rubbish sorting: free consultation via photo or smart speaker.
Confused consumers can snap a photo of their rubbish and instantly receive data on which categories each piece falls into: dry waste, wet waste, hazardous waste and recyclables. They can also describe the waste to their JD smart speakers and get immediate categorisation answers.
With this offer, JD.com reinforces its identity as an incredibly efficient, phygital-enabled, tech giant. The feature actually builds on the brand's AI shopping consultant, which receives 'want this' photos from users and tells them the best places to buy the item in the image. Rubbish sorting makes this feature and these values feel relevant to the changing culture of sustainability in China, and its characteristically complex, regulated nature.
Last but by no means least, IKEA's sustainability strategy enables great cultural relevance while holding on to its beloved core identity. Its core value of 'ease' comes with decades of helping people kit out their homes with minimal effort. Now, the brand actively helps consumers to navigate cultural shifts in sustainability which can be very confusing.
IKEA's 'Accidental Environmentalists' ad represents a big shift from the dominant focus on congratulating consumers discerning enough to buy green, or shaming those who don't. Instead, IKEA offers to take on the burden for them by framing energy-efficient and sustainable products as working in the background of people's lives – so that just buying a bed made of recycled materials makes you into a 'sleeping activist.'
Meanwhile, IKEA's 'Home of Tomorrow' concept in Poland offers education in easy ways to have a more sustainable home. Consumers can come to the space (or view it online) to learn about practices they may have heard about, but not have the blueprints for, such as indoor gardening, furniture repair and zero waste housekeeping. Supporting the initiative, IKEA's transparency about its process of becoming a circular business makes sustainability feel like a learning journey that consumer and brand are travelling together.
Brands can get started on sustainability with little effort by adapting and channelling – not sacrificing! – their core identities to include environmentally responsible action. Brands that face this challenge most effectively act in a way that connects core brand values to the dynamic culture that dictates the need for change. They can also help consumers to feel culturally relevant themselves, by doing the work of providing and enabling intuitive sustainability efforts for them, making the easiest choice the most sustainable.
For more like this straight to your inbox, sign up to our newsletter.