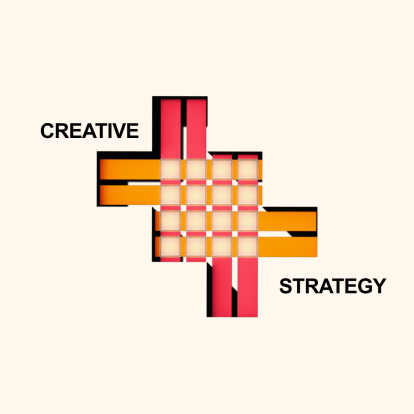 To celebrate the launch of our Creative Strategy offer Space Doctors are offering a limited number of close-in 'hive mind' troubleshooting sessions to clients struggling with a gap between strategy and creative execution.
Read on to find out more…
"We're not getting the creative work that delivers against our strategy, no matter how we brief it in…"
"Why haven't we been able to replicate the success of our last creative campaign?"
"We're struggling to localise the global strategy"
"We have a strong insight and great concept, but it's not translating well into our packaging design"
Any of these sound familiar?
If you're working in branding, communications or design, we expect so. These sticking points are all versions of the same glitch in the creative process; the part that gets 'lost in translation' between the strategy and the final creative execution.
A lot can go awry…
Maybe it's not the right expression of the idea.
Maybe it's not distinctive or exciting enough.
Maybe it doesn't resonate in the local market context.
Whatever the reason, you're not saying what you intend to, and you're often not sure why. In response, we have found our own way to be useful, focussing on closing the gap between strategic intention and creative expression, blurring the lines between strategy, culture and creative. We love untangling creative challenges to open up clear pathways forward that are insight rich, culturally driven and strategically faithful.
We can help you to..
1. Build cultural relevance: Tap into the ideas and cues of emerging culture to tell a more compelling story that is positively shaping culture, not just reacting to it
2. Identify the 'creative idea': Find the red thread that makes sense of the whole, the story that only you can tell
3. Manage the creative gap: Ensuring your strategy is translated in a way that carries the intended meaning and brings a rationale for how we evaluate different creative routes.
4. Localise creative: Identify how to translate a global strategy into local market contexts
5. Be more consistent and distinctive: Define the 'creative DNA' of your brand, platform or concept so you multiple impact across creative touchpoints (and which any creative agency can use)
Great strategy doesn't always result in great creative. And not all great creative is strategic.
So whether you're a client, an in house creative team or creative agency, if you think we can be useful at any part of the journey you might be on, get in touch with Cato Hunt at Space Doctors for our full Creative Strategy credentials or to register your interest in one of our close-in creative troubleshooting sessions.