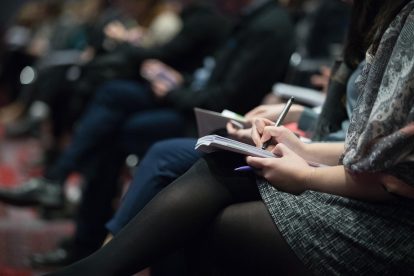 CHOCOPHONICA ON TOUR
March saw 2016's European Insight Innovation Exchange – this year held in Amsterdam – where Space Doctors presented some of our latest thinking on sensory semiotics. This included both a conference paper and live sensory experiment – 'Choco-Phonica'. Originally conceived for Bompas & Parr's British Museum of Food, the experiment was created in collaboration with Bompas & Parr and Oxford University's cross-modal research laboratory to explore whether cultural soundscapes can influence our perception of chocolate.
A hugely successful conference, IIeX exhibited some profound and insightful speakers covering a huge range of topics. Here are our top takeouts:
Collaboration, collaboration, collaboration
We all try to collaborate, but it can sometimes be easier said than done. Several examples of surprising and unexpected collaborations between agencies which focus on pushing the impact of Market Research emerged amongst the speakers, notably Mark Earls' Copy, Copy, Copy; an exploration of finding inspiration in places that do not seem ostensibly beneficial.
Angry is good
Twitter's Jake Steadman highlighted an interesting development in the increasingly emotional responses in data that are being captured on sites such as Twitter. Imagine going to a restaurant in 1977 and hating it. You go home, you mull, if you're still angry, you write a letter free from the heat of the moment, composed and collected, or you let it go. Fast forward to 2016, and we are able to tell that restaurant exactly how angry we are when we are angriest. Not only do we get far more data, but that data is raw-er, and emotionally more honest. This raises intriguing questions about how we can better capture in context emotion and customer journeys.
It's all about context
As experts in semiotics we know that context is everything, that meaning cannot float free. But it was great to hear so many papers tackling this issue of context – concept testing in particular – paving new ways for clients to better understand what is more likely to happen in real life. Contextual measurements are better predictors of behaviour and this is an important realisation for the industry, with much more possible development to come over the next few years.
Implicit response
Non conscious impact measurement is currently receiving a wealth of attention and development leading to some fascinating innovations, as exemplified by the winner of this years iiEx Insight Innovation competition Heartbeat MR App. This will be one of the big areas of development in the coming years, and something that we've been bending our brains around with regards to new applications of semiotics.